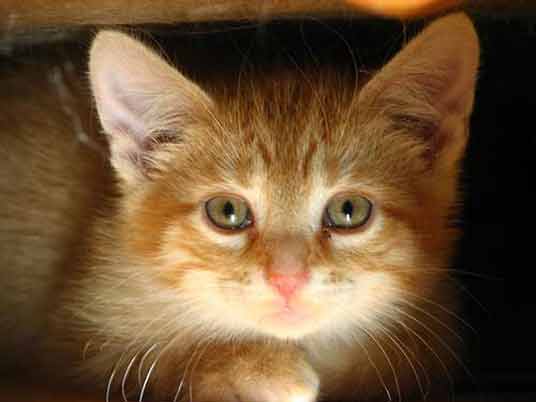 This must be the
biggest WTF story of 2009
:

Kevin Lafferty is a smart, cautious, thoughtful scientist who doesn't hate cats, but he has put forth a provocative theory that suggests that a clever cat parasite may alter human cultures on a massive scale.

His phone hasn't stopped ringing since he published one of the strangest research papers to come out of the mill in quite awhile.

The parasite, Toxoplasma gondii, has been transmitted indirectly from cats to roughly half the people on the planet, and it has been shown to affect human personalities in different ways.

Research has shown that women who are infected with the parasite tend to be warm, outgoing and attentive to others, while infected men tend to be less intelligent and probably a bit boring. But both men and women who are infected are more prone to feeling guilty and insecure.
Maybe cats really do rule the world?