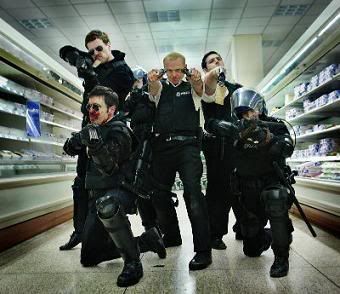 UPI
reports:
LONDON, June 22 (UPI) -- Several major British police forces say they are refusing the government's calls to extend the use of Taser stun guns to thousands of officers.

The Sussex Police have joined the London Metropolitan Police in refusing to extend the use of Tasers to officers who are not specially trained to wield the weapons, The Daily Telegraph reported Monday.

Still undecided on whether to roll out the non-lethal weapons to more officers are the South Yorkshire Police and Devon and Cornwall Constabulary, the newspaper said.

Concerns over providing 10,000 such weapons to 30,000 officers nationwide have reportedly been sparked by video footage from Nottingham, England, that appeared to depict an officer shocking a man at least twice while he was lying on the floor.

While it's obvious from the article that Britain still has cases of police brutality, it's also pretty obvious that when you have police in the capital city refusing to use tasers because they're afraid to hurt the citizenry, that the UK is a much safer place than here. For one, most police officers don't even carry handguns. They don't have to, because guns are much more rare over there than here.
How about that.