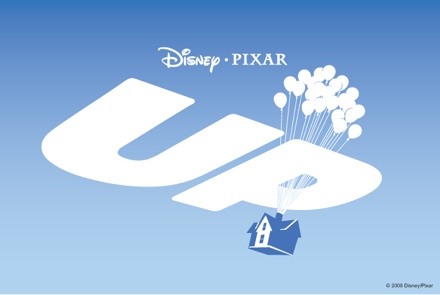 This Associated Press story
is heartwarming
:
HUNTINGTON BEACH, Calif. - Colby Curtin got her final wish.

The 10-year-old girl desperately wanted to see the new Disney-Pixar movie, "Up." But the cancer-stricken girl was too sick to go to a theater.

Thanks to a family friend who got in touch with the movie studio Pixar, an employee of the Emeryville-based company arrived at Colby's home with a DVD copy of the movie, The Orange County Register reported Friday. The girl died later that night.

Colby's mother, Lisa, said she had asked her daughter if she could hang on until the movie arrived.

"I'm ready (to die), but I'm going to wait for the movie," she said her daughter replied.

"Up" is the animated tale of a grumpy old man who, after his wife's death, tries to fulfill their joint dream of visiting South America by tying thousands of balloons to his house and floating away.

"When I watched it, I had really no idea about the content of the theme of the movie," Colby's mother told the Register. "I just know that word 'Up' and all of the balloons and I swear to you, for me it meant that (Colby) was going to go up. Up to heaven."

I'm sure everyone remembers their first time seeing Pixar's
Toy Story
. I fell in love with their work ever since that film. They put an incredible amount of heart into their movies, elevating them far above the status of popcorn CG flicks. It's stuff like this that affirms for me that Pixar's people really care, and that they do everything they can to not just be a great movie company, but good human beings.