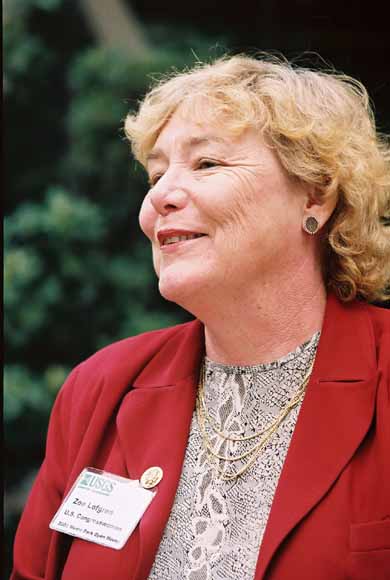 This is
a cute story
:

Union Retirees Persuade Congresswoman to Co-Sponsor HR 676 (Plus More)

HR 676 now has 77 co-sponsors in addition to Congressman John Conyers. Latest to add her name to the list of co-sponsors is California Congresswoman Zoe Lofgren (CA-16). Lofgren spoke May 16th at the annual Legislators BBQ sponsored by FORUM (Federation of Retired Union Members) in San Jose.


In her talk on the current health care reform debate, Lofgren asked the crowd, "How many support single payer?" Virtually everyone raised their hand. She then asked, "Who supports any of the alternative health reform plans?" No one raised a hand. Representative Lofgren then announced, "Okay, on Monday morning I'll call John Conyers and put my name on his bill." Congratulations to Fred Hirsch, Plumbers & Steamfitters, Local 393, and the eighty other union retirees at the meeting.

DULUTH CLC CALLS FOR AFL-CIO CONVENTION ENDORSEMENT OF HR 676

The Duluth Minnesota LABOR WORLD, one of the oldest continuously published labor newspapers in the country, reports on the action taken by the Duluth Central Labor Council to ask the AFL-CIO Pittsburgh Convention in September to endorse HR 676, single payer health care legislation introduced by Congressman John Conyers (D-MI). The Troy Area Labor Council initiated this effort in a letter sent to all 491 central labor councils. The Troy Area Labor Council is also calling for the AFL-CIO Convention to initiate a march on Washington to make health care a human right.
Whatever works.